30'x 40' Schult Manufactured Home
1200 Sq. Ft - 2 bed, 2 bath
Visit this model home at our Princeton location.
Find Your Dream Home at Factory Home Center
Current discounts now available for all homes ordered before 12/31/23! Contact us today to learn more
Click the image below to learn more about our Storage Units in Paynesville only.
5 Reasons to Choose FHC:
Flexibility to Customize
Affordable Housing
Trustworthy
5-Star Customer Service
Friendly & Knowledgeable Staff
Becoming Increasingly Popular, Today's Prefabricated Homes Are...
Economical - Often built at a fraction of the cost of site-built homes.
Stylish - Eye-catching design is integrated throughout the interior and exterior thanks to an endless list of design possibilities.
Customizable - Enjoy the luxury of whirlpool tubs, fireplaces, wet bars, three-season porches, walk-in closets and other popular amenities.
Constructed to Industry Standards - Whether a manufactured or modular home, its construction adheres to the same building codes as other home building methods.
Energy Efficient - The advancements in construction materials (windows, doors, insulation, etc.) has not been lost on modular and manufactured homes. We use the same high-end materials you would find in traditional site-built homes.
A Leading Home Center & General Contractor for Modular & Manufactured Homes
At Factory Home Center we provide home building expertise and a construction process that is second to none. Operating with three Minnesota locations - Paynesville, Princeton, and Redwood Falls - we offer the highest quality factory-built homes on the market (modular and manufactured homes). As a general contractor specializing in home construction, we can build your entire home, just the main floor or any phase within the home project. Working toward being your one-stop building center, we offer everything from financing assistance and customizable design to quality construction and timely delivery. When you opt to work with Factory Home Center we can be there to help manage your home build every step of the way.
Our homes can accommodate anyone's wish list and come with an unmatched warranty and service guarantee. Partnered with industry recognized manufactures, Schult Homes and Northstar Systembuilt, both located near us in Redwood Falls, we are able to draw upon their extensive experience.
Visit us in Paynesville, Princeton or Redwood Falls to tour our display centers. We maintain one of the largest home displays in Minnesota and have many decorated model homes ready for immediate viewing. Contact Factory Home Center or stop-in and meet one-on- one with one of our friendly, knowledgeable home consultants to get your plans for a new home underway.
~ Our Reach at Factory Home Center ~
From the corn fields of Iowa to the lakes of Northern Minnesota, from the dairy farms of Wisconsin to the oil fields of North Dakota, we've worked with homeowners all over the Upper Midwest.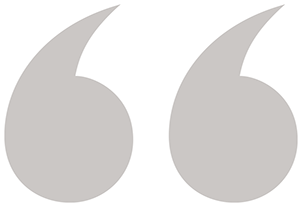 What Others Are Saying....